Choose your cloud desktop
All pricing plans include Windows Server 2016 and Microsoft license fees
Cloud Desktop 2R8
Light workloads
2 CPU

8 GB RAM

126 GB SSD
Cloud Desktop 4R16
Medium workloads
4 CPU

16 GB RAM

126 GB SSD
Cloud Desktop 8R32
Heavy workloads
8 CPU

32 GB RAM

126 GB SSD
Why do you need a cloud desktop?
The benefits of cloud desktop solution

Collaborate with ease
When all your coworkers are sharing the same virtual cloud machine, it becomes easy to collaborate effectively and perform the tasks in a timely manner.

Worry-free service
You don't have to upgrade, replace, connect or disconnect the equipment. There is nothing to worry about when you are using our cloud desktop solution.

Work from anywhere
You and your team can work literally from anywhere. Your team member can do the job effectively regardless of the location: office, home or even in the move!
Save money
Forget expensive hardware purchases. Instead, allow your team to use any devices they already have. Your cloud desktop can be accessed using any device: Windows or Mac laptop, iPad, iPhone, Android phone or tablet.
Secure your data
Nothing hurts a business more than a data loss. However, with our cloud desktop solution, all the data is kept in the secure cloud of servers. So, should any device of yours fails, it doesn't affect your data at all.

Scale as your business grow
There aren't any ahead payments when using our cloud desktops. Your project needs more users just right now? No problem, you can add any number of them at any time. Also, you can reduce them, if needed, and pay less.
Supported devices
Our cloud desktop solution is compatible with all the devices your team uses.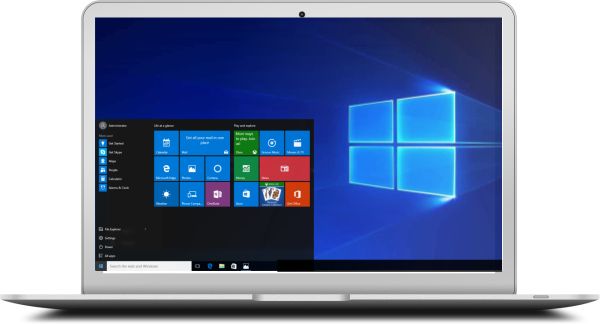 Windows desktops and notebooks
You can use a native Windows RDP protocol to get connected to your cloud desktop with one click. You don't have to install any app as you already have RDP client in any Windows version: 10, 8 and 8.1 as well as 7, Vista and XP.
Mac desktops and notebooks
Whatever Mac OS you are using you can install the free Microsoft Remote Desktop app and it will allow you to connect to your cloud desktop in just a couple of clicks.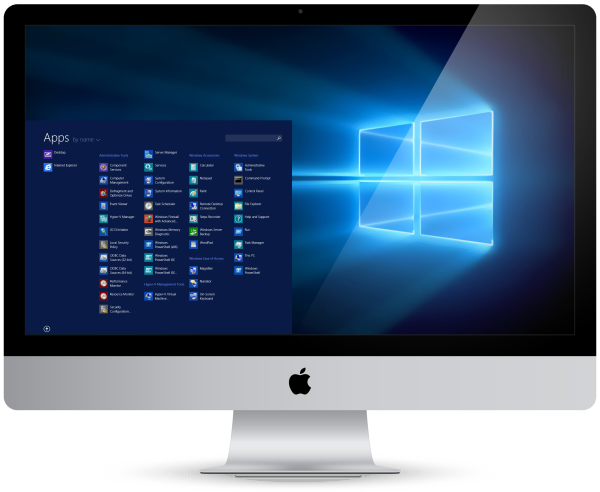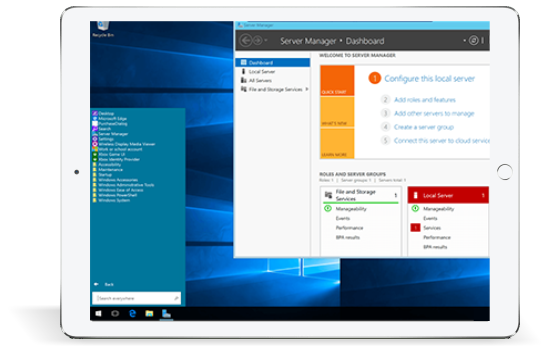 iPads, iPhones and other iOS devices
Some tasks require your immediate attention. So, you can easily access your cloud desktop on the go using an iPhone or an iPad. Just install the Microsoft Remote Desktop app and perform any task you need as you were using a regular computer.
Android tablets and smartphones
As long as you are running Android OS 4.1 or higher you can install the Microsoft Remote Desktop App directly from Google Play and access your cloud desktop using any Android-powered tablet or smartphone on the go.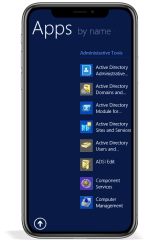 Datacenters across the USA
Average networking speed, Mbps
Meet our team
We are a small but passionate team. We're young and ambitious. We're performing the best of our abilities. We learn from each other and grow together.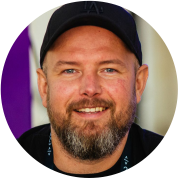 Richard McGregor
Chief Network Engineer
Management

80%

Marketing

85%

IT Development

55%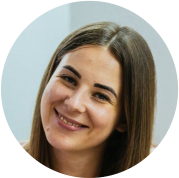 Irene Markova
Advertising Specialist
Marketing

85%

PR Management

80%

Online Advertising

95%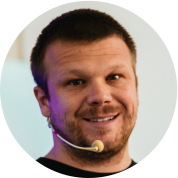 Johan Ferreira
Support Specialist
Network Diagnosis

95%

Network Engineering

90%

Support Comm.

80%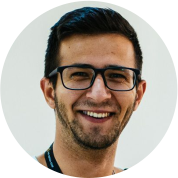 Web Design

92%

C++ Programming

87%

Network Engineering

81%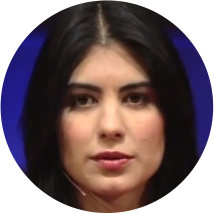 Maria Rosales
Office Assistant
Doc. Skills

65%

Scheduling

72%

Spl. Management

88%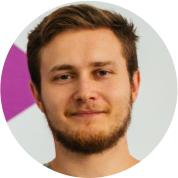 Dmitry Litvin
Network Engineer
Network Management

92%

Network Engineering

88%

Network Troubleshooting

75%